AAY Operating Board
John Zepp, D.O.
John Zepp completed his undergraduate studies in biology at the Pennsylvania State University and received his osteopathic medical degree from Lake Erie College of Osteopathic Medicine. After completing both an osteopathic internship and a surgical internship, he completed his anesthesia residency at the University of Pennsylvania. He is skilled in regional, obstetrical and thoracic anesthesia.
ToNhu Vu, M.D.
ToNhu Vu received her medical education from Pennsylvania State University School of Medicine. She completed an internship at Memorial Sloan Kettering Cancer Center and a residency in anesthesiology at the New York Hospital — Cornell Medical Center. She completed her fellowship in pain management at the Massachusetts General Hospital (MGH) in Boston in 1988. She then became an attending physician at MGH and an instructor at Harvard Medical School, where she also served as the pain management fellowship director. Dr. Vu is board certified in anesthesiology with a subspecialty in pain medicine.
Rajkumar Mongia M.D.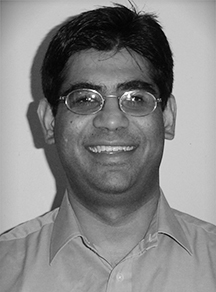 Rajkumar Mongia received his medical education at Safdarjang Hospital in India and completed both his residency in anesthesiology and fellowship in cardiac anesthesiology at St. Elizabeth's Medical center in Boston. Dr. Mongia is board-certified in anesthesiology and echocardiography. He has been with AAY since 2005 and serves as Chief of Cardiac and Neuro anesthesia at York Hospital.
William McGuinn M.D.
William McGuinn received his medical education at St. Louis University School of Medicine in St. Louis. He completed both his internship in medicine and residency in internal medicine at Abington Memorial Hospital. Dr. McGuinn completed his residency in anesthesia, with subspecialty in obstetric anesthesia and cardiac anesthesia, at the University of Maryland Hospital in Baltimore. Board-certified in internal medicine and anesthesiology, Dr. McGuinn has been with AAY for 30 years. He serves on various clinical quality committees and leads AAY's Quality Committee at York Hospital.
AAY Administration
Sarrah Johnson, DNP, MBA, RN, CNN
Sarrah Johnson is Vice President of Operations. She is a seasoned health care professional with over 17 years of industry experience, serving in various clinical executive leadership roles in the dialysis industry at Renal Advantage Inc., RAI and Fresenius Medical Care. Sarrah earned her Bachelor of Science in Nursing and Master of Business Administration from Trinity Washington University in Washington D.C., and holds a Doctor of Nursing Practice degree with a focus in Executive Leadership from American Sentinel University in Aurora, Colo. She is also a Registered Nurse with certification in Nephrology Nursing.
Jessica Ambrose
Jessica Ambrose is human resources manager at AAY. She has over 10 years of diverse human resources and management experience with both start-ups and established organizations. She holds a Bachelor of Arts degree with a dual major in International Business and Psychology, as well as a Master of Arts degree in Organizational Management-HR Management.
Kelly Wolford
Kelly Wolford is an administrative assistant with over 20 years of experience in the healthcare field including working as a Certified Nursing Assistant for the County of York and WellSpan Healthcare System and a front office supervisor for a dermatology practice. She earned her Associate's Degree in Business Administration from Elizabethtown College.